Skip to Content
Arthur Murray Makes Your Next Event Even More Special
We celebrate wedding days, mitzvahs, birthdays, and more with good food and dancing. If you are leery about getting on the dance floor, consider signing up for a class at Arthur Murray Dance Centers Ocala. Our skilled instructors can help you cruise across any dancefloor for any occasion. They have studied many different dance styles to accommodate your existing skills and coordination. Modern and classic dance moves are all offered to help you dance into any decade or fit into any party theme. When it's your big day, our dance classes will help you feel confident, beautiful, and graceful. Everybody is there to watch and celebrate you, so let us help you give them a show on the dancefloor. Call or stop by today to check out class options, and feel free to ask any questions you may have about requirements, cost, and more.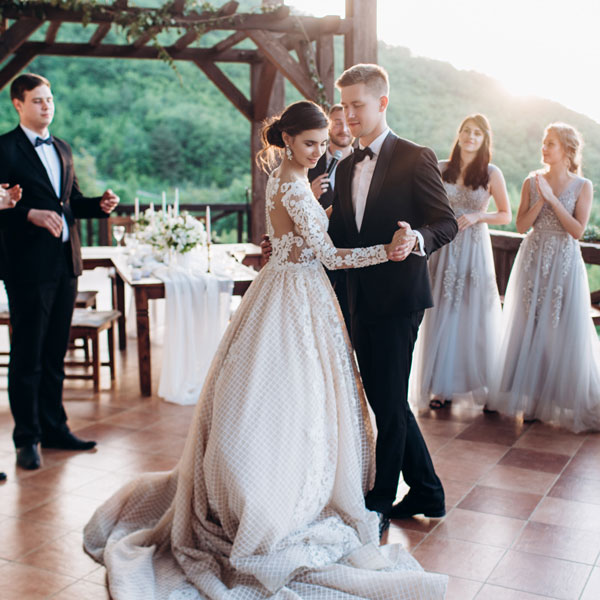 Dance at Any Social Gathering or Occasion
Whether you are looking to impress others or trying to boost your confidence, the instructors at Arthur Murray Dance Centers Ocala are here to help. Over the years, we have worked with dancers at many experience levels. Don't allow your self-doubt to prevent you from joining our classes! We can help you put together a choreographed number or teach you a few fundamental movements, so you can freestyle. Either way, everyone's eye will be on you as you light up the dancefloor. Learn to bust-a-move for any special occasion, including the following:
Wedding Day
Quinceañeras
Birthday Parties
Anniversaries
Cruises
Arthur Murray Dance Centers Ocala Teaches You To Confidently Dance
Let the dance professionals at Arthur Murray Dance Centers Ocala help you create and perform a dance at your next social gathering. Be the spark that gets even more people out on the dancefloor with your confidence and smooth moves. We will help make it an event to remember for many years to come. In our 100 years of experience, we've taught everything from a romantic rumba to a traditional Waltz to a spicy Salsa. The possibilities are truly endless. What are you waiting for?
New Student Offer – First Dance Lesson Free
Get Your First Lesson for Free!
Discover the thrill of ballroom dancing for yourself! Become the dancer you always wanted to be.