Skip to Content
Learn Country Dancing in Ocala, FL
The professional instructors at Arthur Murray Dance Centers Ocala have been teaching this style for many years. We can help you boot, scoot, and boogie your way into learning a new dance style. Whether you want to learn for an event coming up or looking to switch up your dance methods, our professionals can make sure you understand the steps at a pace comfortable to you. No matter your previous dance experience or reasons for stopping into our studio, you can learn country dancing in Ocala.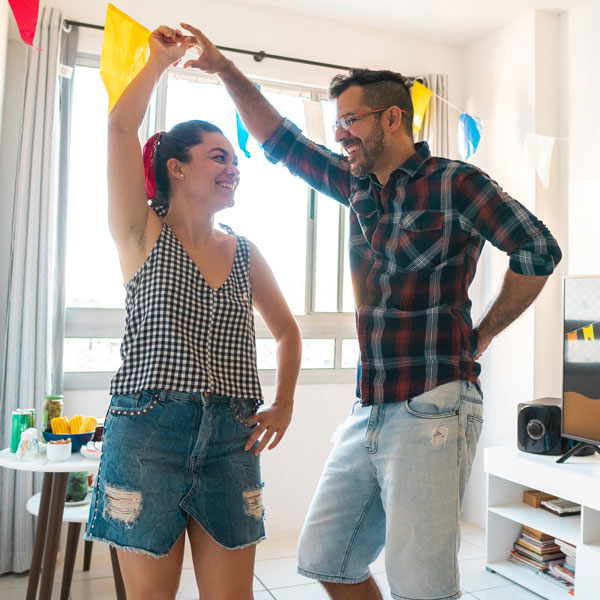 Why Choose Country Dancing at Arthur Murray Dance Centers Ocala?
Country dancing is such a vibrant discipline incorporating slow and fast movements to help anyone looking to learn and find their style. Instructors at Arthur Murray Dance Centers Ocala will help you find your speed and build your confidence to get on the dancefloor at your favorite bar or club. The other great thing about country dancing is the informal attire is you can come in your jeans and cowboy boots, or you can come in your Sunday's best and learn how to square and line dance by yourself or with a partner. Check out the many fun country dancing styles we teach below:
Country Swing
Two-Step
Country Waltz
Country Shuffle AKA Three-Step
Country Cha-Cha
Benefits of Country Dancing
Like many other methods of dance, there is so much more to gain than some rhythm on the dance floor. You can incorporate previous dance styles with simple tweaks to the movement, gain friends with common interests, and get your exercise in while having a blast. Our dance instructors ensure you enjoy learning and feel comfortable while performing new steps and twists. Arthur Murray Dance Centers Ocala also helps you learn about the many different styles based on timeless classics and modern hits in the country music industry. You will be able to take what you have learned and tear it up at your local honky-tonk or next family wedding.
New Student Offer – First Dance Lesson Free
Get Your First Lesson for Free!
Discover the thrill of ballroom dancing for yourself! Become the dancer you always wanted to be.