Skip to Content
What Is the Tango?
If you are looking for a fun, exciting, and inventive way to make yourself feel more attractive and confident? Consider coming to Arthur Murray Dance Centers Ocala and consider asking for tango on your first lesson. This slow and sexy dance was invented down in the slums of Buenos Aires around the mid-1800s. Now you see it used in popular TV shows and movies such as "Mr. and Mrs. Smith," "Moulin Rouge," "Dancing With the Stars," and more. Our professional instructors will help you move smoothly across any dancefloor in the Ocala, FL area and beyond. When you are ready to step up your dancing skills, give us a call to register for classes or visit our studio if you have any further questions.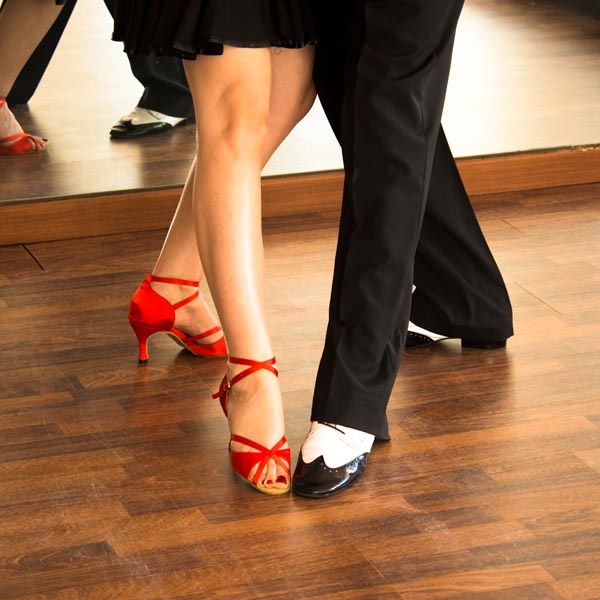 Benefits of Dancing the Tango
Learning to do the Tango can bring many benefits to your life. The dance will change your personal, emotional, and physical life for the better. Each class offers you the chance to clear your head and focus on learning the new steps. Learning a new hobby is a great way to start a new chapter in your life. No matter the level of dance experience you have, our instructors will make you feel comfortable. You will also become entranced with the gorgeous music used for this style of dance. Our instructors teach at your own pace to prevent feeling overwhelmed and loss of interest. We aim to make you feel healthier, sexier, and more confident than ever. It could also be a great way to meet new people. After all, it does take two to Tango!
Why Choose Arthur Murray Dance Centers Ocala
Arthur Murray Dance Centers Ocala has been helping new and trained dancers alike for many years. Our instructors have plenty of experience in their dance category and will help you with all the steps. They will give you the confidence to dance anywhere from your kitchen to the local dance club. Learning a new skill is exciting, and we help make it easy.
New Student Offer – First Dance Lesson Free
Get Your First Lesson for Free!
Discover the thrill of ballroom dancing for yourself! Become the dancer you always wanted to be.