Skip to Content
Social Dances (Includes Latin)
What are Social Dances?
Social dances describe any dance that you would perform in a social setting, such as a wedding, cruise, Latin bar, country club, and more. Whether you want to be the star of the dance floor or know just enough to fit in, social dancing is fun and very practical for everyone. Arthur Murray Dance Centers Ocala teaches you the necessary dance style to fit in at any of these social settings. No matter what level of dance you're at, we can accommodate your dance needs. We strive to ensure everyone is comfortable, confident, and has the best possible experience. Whether you have a partner or are learning solo, we have a class available. Claim your spot in one of our classes today and learn to dance a style right for you and your social life.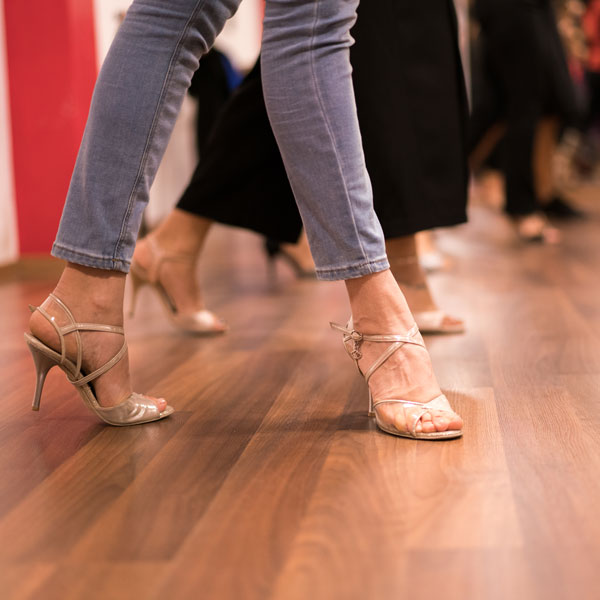 More Than Ballroom Dancing
Not only do you get to learn new dance moves at our social dances, but you can meet new people from the Ocala area and make new friends with an obvious shared interest. As you learn, you will be able to take these dances to family gatherings, clubs, and anywhere else you hear music. At some dance halls I've never been to a dance hall that dances ballroom. but to stay with the times, the instructors at Arthur Murray Dance Centers Ocala have decided to include all of the following:
Bachata
Salsa
Waltz
Tango
Foxtrot
Swing
Rumba
Cha-Cha
Mambo
Merengue
Zouk
Benefits of Social Dancing at Arthur Murray Dance Centers Ocala
Dancing, no matter the discipline, is such a fun new hobby to learn, and in social dances, you can build your network since there are so many different people from a multitude of backgrounds. Dance was meant to bring other people together because music and movement are universal languages. Other benefits you can experience while social dancing at Arthur Murray Dance Centers Ocala include confidence in social interactions and new exercise routines. You can lose up to 300-600 calories per class!
New Student Offer – First Dance Lesson Free
Get Your First Lesson for Free!
Discover the thrill of ballroom dancing for yourself! Become the dancer you always wanted to be.