Skip to Content
Our History
The history of the Arthur Murray Franchised Dance Studios began in 1912 with a man named Arthur Murray, an American symbol of entrepreneurial success and social dancing.
Murray was among the first to use advertising techniques considered cutting edge at the time. His concept of selling dance lessons by mail, one step at a time, took the use of direct mail to a new level.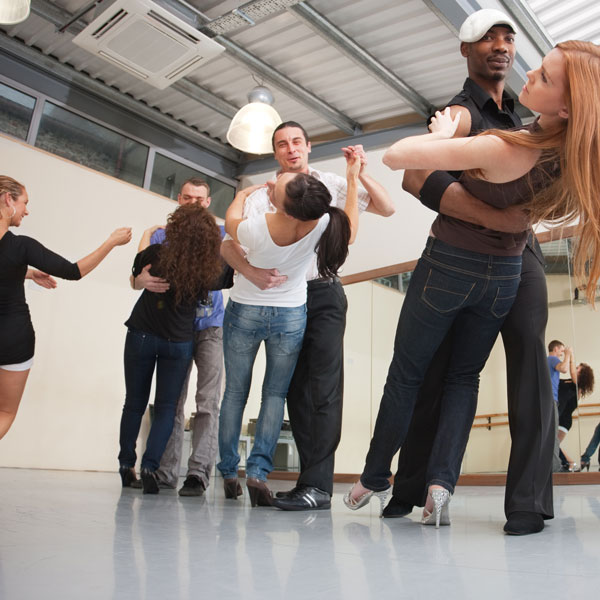 Experienced Trainers
Our trained professionals can make you feel at home in the friendly atmosphere of an Arthur Murray Dance Studio so you can feel comfortable on any dance floor and with any dance partner. Arthur Murray® offers convenient times and enrollments that allow you to take lessons in any of our franchised dance studios worldwide.
Arthur Murray® instructors are specially trained and certified and can put you in touch with today's most popular dances to make you a comfortable social dancer or a competitive hobby dancer. The choice is yours and we'll help you achieve it because each lesson is taught step-by-step at your own pace. Over 40 million people have enhanced their social life by learning to dance quickly and easily the Arthur Murray® way!
A Professional Dance Organization
We are a professional Dance Organization with numerous years of collective teaching experience. In our family atmosphere, we deliver the best mix of Arthur Murray teaching methodologies, along with personal consideration and approach to your individual needs.
We have been an official, licensed Arthur Murray International Dance School since 2019. We welcome couples and singles to our friendly and fun ballroom dance classes. Additionally, we offer social dance activities, ballroom dance competitions, dancesport tournaments, and traditional dance travel to all interested dance students.
New Student Offer – First Dance Lesson Free
Get Your First Lesson for Free!
Discover the thrill of ballroom dancing for yourself! Become the dancer you always wanted to be.